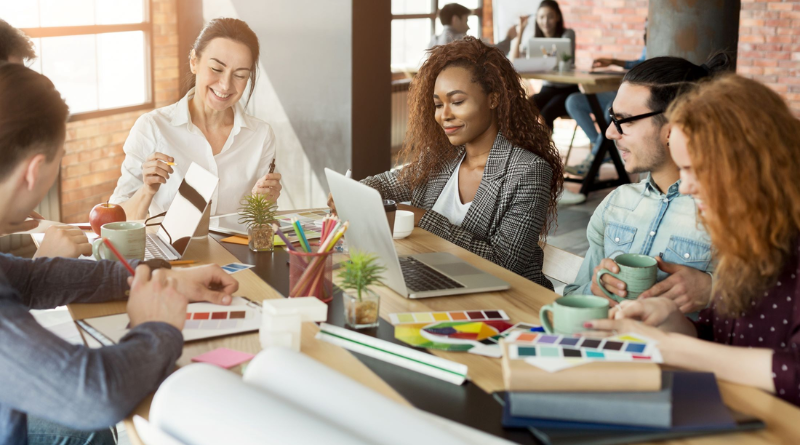 You must have heard 'what good is a business that no one knows about.' That's exactly what we at Adex360 are focused on doing for you: building an audience for your brand via performance marketing. 
As the world becomes more digitally focused, businesses are turning to performance marketing as a way to drive traffic, boost sales, and build awareness of their businesses. We are one of the top Digital marketing agencies that will give your brand the attention it needs to accelerate revenue. 
But before we further, here's a brief intro of what performance marketing is all about: 
What is performance marketing? 
A performance marketing strategy is a marketing model that allows advertisers to pay for results, which can be pay-per-impression (PPI), pay-per-click (PPC) or conversions like subscriptions, sales or downloads. It differs from most other advertising models, where advertisers pay upfront and could spend hundreds to thousands of dollars without a single conversion.
In traditional marketing and performance-based advertising, determining the effectiveness of a campaign is usually based on statistical calculations. Such is the case, for example, with lead generation strategies where the cost per lead (CPL) is unpredictable. Digital performance marketing strategies, meanwhile, differ in that pay-per-click marketing agencies and Google Ads specialists measure the performance marketing metrics of advertising campaigns and attribute the marketing performance, like clicks or conversions, to different channels in real-time.
In essence, a performance marketing strategy drives actions and tracks the results. Furthermore, it is easy to see the ROI of each asset, marketing activity, or advertising campaign at any given time. So, with performance marketing, advertisers can quickly see the cost of results obtained from paid marketing and advertising.
While large organizations have the financial capability to promote their brand, most typical businesses only have limited marketing funds. So for these companies, performance marketing is the most suitable digital marketing strategy, as payments are determined by the results obtained. And we as a digital marketing agency know how to utilize the best strategies for maximum revenue generation. 
How to build a strategy that guarantees results? 
Finding the right mix of marketing strategies can help grow your business to the fullest. Thoughtful performance-based marketing builds the right brand image, finds the right customers and enhances brand affinity. It is like a blueprint that can properly guide you to reach your ultimate destination; high sales and business growth.
Here's how you can design the best marketing strategy for your online business success: 
Identify the target: 
All the best digital marketing companies in the USA know one thing: that performance is result-driven and results can only be achieved if you know your target. Your target can be to build awareness of your product, attract website traffic or simply retarget. 
Advertisers need to know what goal they are trying to achieve. Most businesses would choose one or more of the following:
Brand Awareness

Conversion

Customer Engagement

Paid or Organic Website Traffic

Remarketing or Retargeting

Sales
Your actual target determines your strategy. 
Choose the marketing Channel
The best performance marketing agencies usually recommend diversifying marketing channels. Creating two or more campaigns serves two purposes: Increasing reach by spreading ad campaigns on multiple channels. This can include all social media platforms like Facebook performance marketing, tiktok ads, Snapchat promotions, Instagram reels and youtube ads. 
Another pro of choosing multiple channels is to increase the chance of successful campaigns. 
Our team of experts know where your buyers spend time before you select the right channels for our marketing mix. We know that not all businesses should invest in every performance marketing channel. Here are some common channels to consider:
Paid Search is where we bid to rank for certain keywords, then pay for each click they receive.
Organic Search we analyze and adjust web pages so they rank higher in natural search results, leading to organic search traffic.
Paid Social is where our client pays to serve ads on social media platforms to audiences that meet certain criteria. 
Audience research to inform content & creative strategy
We at Adex360 have the best team of experts that research the right audience to inform content and creative strategy. Ad creative fuels visual ads on social media campaigns or paid posts on social media. The creative must resonate with target buyers. If the goal is to generate organic search traffic, your target buyers should actually search for the keywords you target. And when they click, they should have a good experience. These pieces are critical for buyers to see a company as trustworthy and relevant.
That is why marketing performance specifically focuses on giving the audience a creative appeal so that your brand attracts an audience and generates revenue. 
Work with the experts to accelerate your digital business: 
Does all of this sound confusing? Leave it to the experts! We help marketing leaders drive performance for their brands. Adex360 is one of the best digital marketing agencies in the USA, and our primary focus is our client. We go above and beyond to cater for the needs of our clients when it comes to designing the right performance marketing strategy. We offer cost-effective digital solutions to all our clients. We have curated the most budget-friendly packages so that you can select the most suitable one as per your brand's needs. So contact us now to accelerate your business.