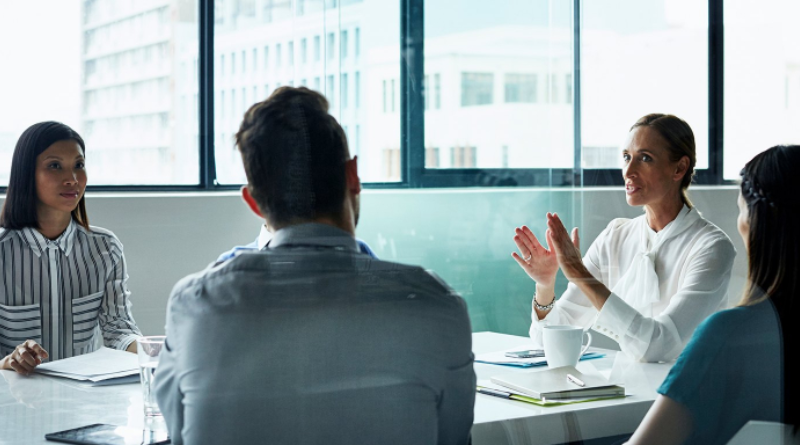 In today's digital world, your business needs more than an excellent product to succeed. They need effective digital marketing strategies to better connect with their customers and that's where the power of social media comes in. It not only creates an image for your business but gives personality and attributes to it, Hence it results in psychological and emotional connection with the potential audience.
Although social media marketing is not a new phenomenon, it has become fundamental in today's competitive world. It helps businesses create loyal customers by making their business more memorable. We at Adex360 serve as your brand's best friend when it comes to social media marketing. 
We are one of the top social media marketing agencies that upscale your business and help evolve your brand by acquiring, retaining, and upselling customers. Social media marketing management has played an important role in the business marketing strategy by generating leads, increasing online traffic and helping in creating an online presence. There are approximately 3 billion people who are active on social media. Thus, a well-planned social media campaign would help e-commerce businesses to achieve their desired goals.
The social media team you have been looking for 
First impressions matter. Especially online.
So how do you catch and keep people's attention? Here why you need Adex360 to revamp your social platforms: 
Adex360 is the best social media marketing company for developing and maintaining your brand's social media presence. Nowadays, social media platforms are an efficient way for growing your business's website traffic, reach, brand awareness, and the total number of new customers. If you are looking out for availing of the best social media marketing services for your business, then you have landed on the right spot. At Adex360, we optimize social media campaigns by:
Working in close coordination with the design and content and creatives team
Enhancing brand awareness to grab more potential 
Target audiences in relevance to your brand
All this is done by the best in the business, who know how to launch a new brand, attract organic followers or generate queries. 
Why need us? 
Statistics show that around 69% of the world's population are social media users, according to the latest reports. They spent up to 2 hours and 31 minutes on social media daily. The statistics show the growth and significance of social media today. Undoubtedly, the advent of social media has changed the way how brands approach marketing and promotion. Apart from promoting products or services, social media offers an amazing opportunity to understand the needs and expectations of the target group. In a nutshell, if your brand isn't popular on social platforms, it doesn't exist. 
Social media advertising company does exactly that. We being one of the top social media marketing agency, make sure you are visible to 69% of your potential customers. Here are a few factors why social media marketing is important in the digital world: 
Brand Awareness and Marketing For businesses, 
social media has become an essential marketing tool. It provides businesses with an opportunity to connect with their customers, create brand awareness, and engage with them. Social media marketing has become an effective way for businesses to reach out to their target audience and promote their products or services.
News, updates and Information 
Social media has changed the way we consume news and information. With the rise of social media platforms, news and information are now readily available to everyone. Social media has become an important source of news for many people, providing them with real-time updates on what is happening around the world.
Personal and Professional Development
 Social media has become an important tool when it comes to personal and professional development. It provides individuals with an opportunity to connect with like-minded people, share their ideas, and learn from others. Social media platforms like LinkedIn have become an important tool for professionals to network and find new job opportunities.
Social Causes and Activism 
The Social media has become an important tool for social causes and activism. It provides individuals and organizations with an opportunity to raise awareness about social issues and mobilize people for a cause. Social media platforms like Twitter and Instagram have become powerful tools for social activists, providing them with a platform to reach out to a wider audience.
A highly efficient business tool 
Social media has grown far from being just a socializing app. It has grown into a huge business centre that caters for all kinds of businesses while solely operating with just a few clicks. Social media platforms boast an incredibly lucrative ad model, one that leverages their active user base of billions of users (across all platforms) and highly advanced in-house advertising algorithms that match specific ad campaigns to interested users, based on likes, dislikes, interactions, and statistical inferences. 
Imagine a billboard on the side of the road that shows a different ad to every person who drives by it, based on what that person is most likely to be interested in. That's how targeted advertising works and how social media promotes businesses through paid advertising.
Let the experts take over! 
If you think your business has not yet leveraged social media for its growth, we are here to help you. Look no further when you need the best social media marketing agency. You have a product, we have the solutions. With the best social media marketing package prices, Adex360 can do wonders for your business! 
Contact our team of experts to get on board with the top social media management company and supercharge your brand!